You'll be needing this..
http://terrydownsmusic.com/Archive/tele ... g_revD.pdf
The question of the scale length is measured 648mm (25.5") from the nut to string contact of first string saddle. If you drill the body as per the drawing you should end up on target.
I used this plan above to scratch build my Tele, it was born from a challenge to build a Tele for $100 or less. So one cold morning last year I went out to where a pine log had been laying for five years & chainsawed myself a slab of body wood. Everything you can see on that guitar is hand made except the neck & tuners. It has a strat type pickup mounted in the traditional Tele bridge plate - which was made from scrap metal, 3x motorbike taillight lense screws & some brass rod from a toilet cistern. The strap hooks were from a pair of button front jeans.
I love this guitar...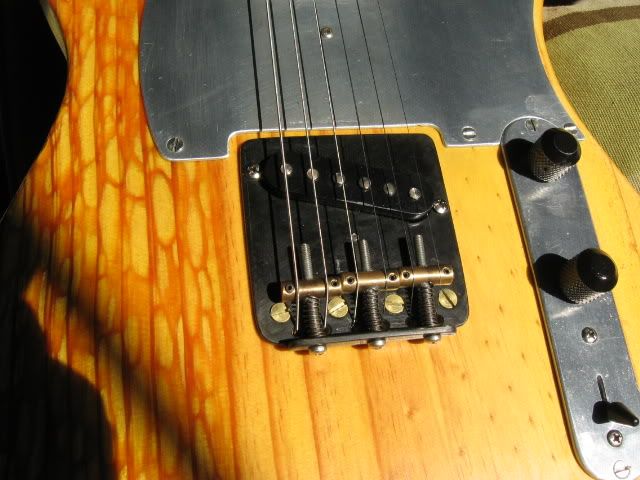 The unusual look of the wood is a freak of nature, something about leaving the log out in the elements & saving it at the last moment. It's been dyed amber/yellow with acrylic clear top coat.